As the nation's largest non-profit, AARP has empowered its 38 million+ members to choose how they live as they age for over six decades. Though situated in a vibrant neighborhood, their headquarters building had not been renovated in nearly two decades and was, therefore, becoming dated, inefficient, and inflexible. Through savvy space planning, effective project management, and Haworth's Integrated Palette product offerings, Price Modern and OPX helped them utilize their floor plan more efficiently, giving them an abundance of new amenities, a variety of collaborative spaces, and adaptable workstations and private offices - all while maintaining full business operations and building systems.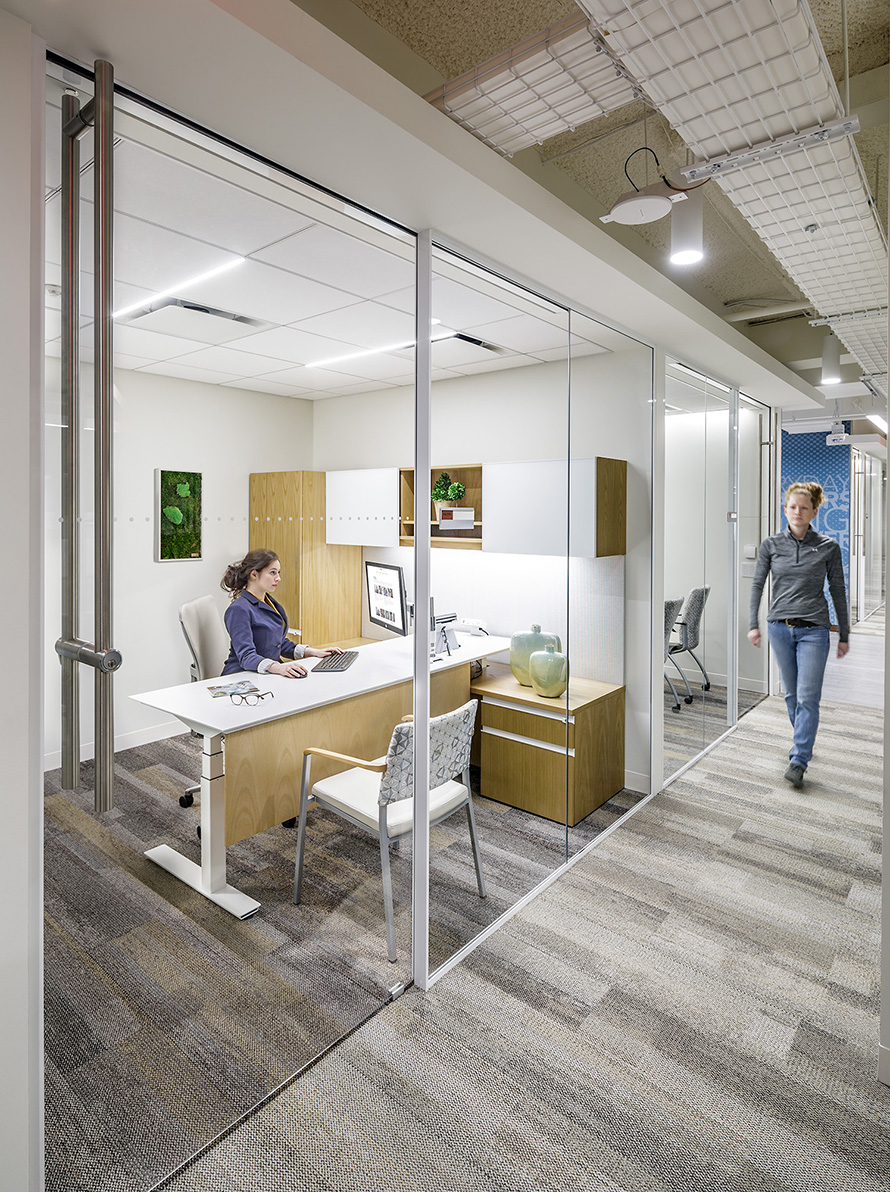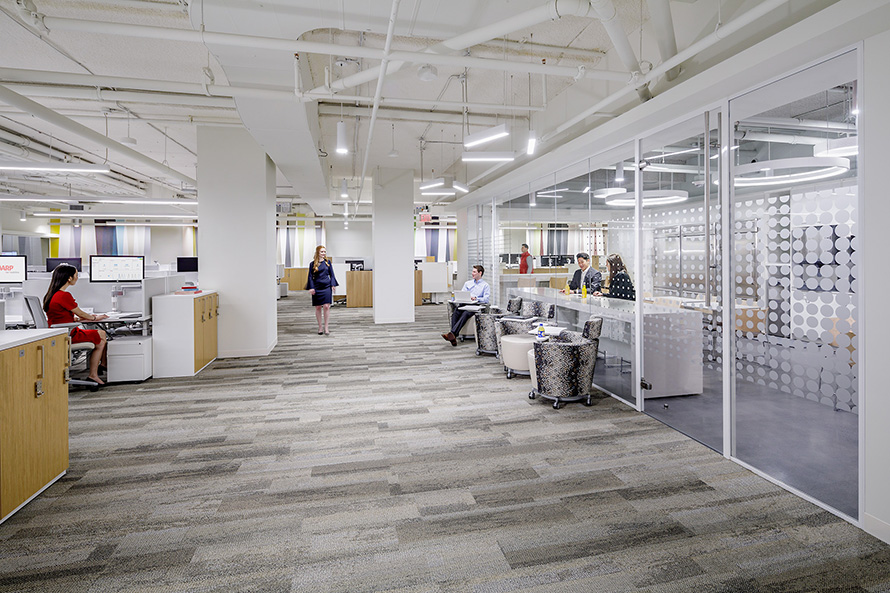 Design Firm
OPX Global

General Contractor
HITT Contracting

Scope
2,000 Workstations
100 Private Offices
Task & Guest Seating

Photographer
Hoachlander Davis Photography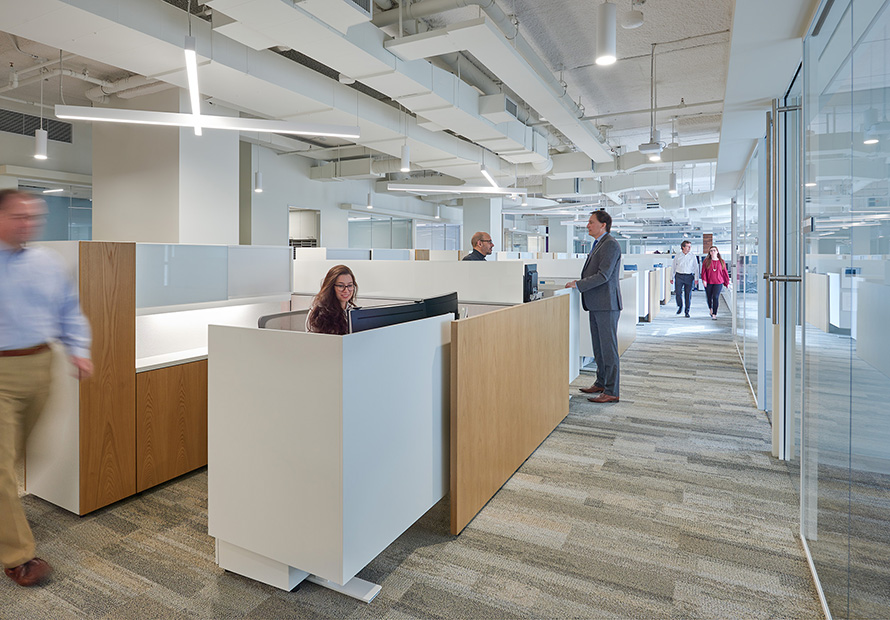 By pulling enclosed spaces away from the perimeter and fronting them with glass, natural light is allowed to penetrate the space unimpeded, increasing employee happiness and well-being.
The ratio of owned versus shared space was increased to nearly 1:1.5, including tons of collaborative spaces and amenities like a coffee bar, fitness center, cafeteria, IT help desk, conference center, and an auditorium. "We went from lots of 'me' space to lots of 'we' space," explains Najeeb Uddin, Vice President of Technology Transformation at AARP.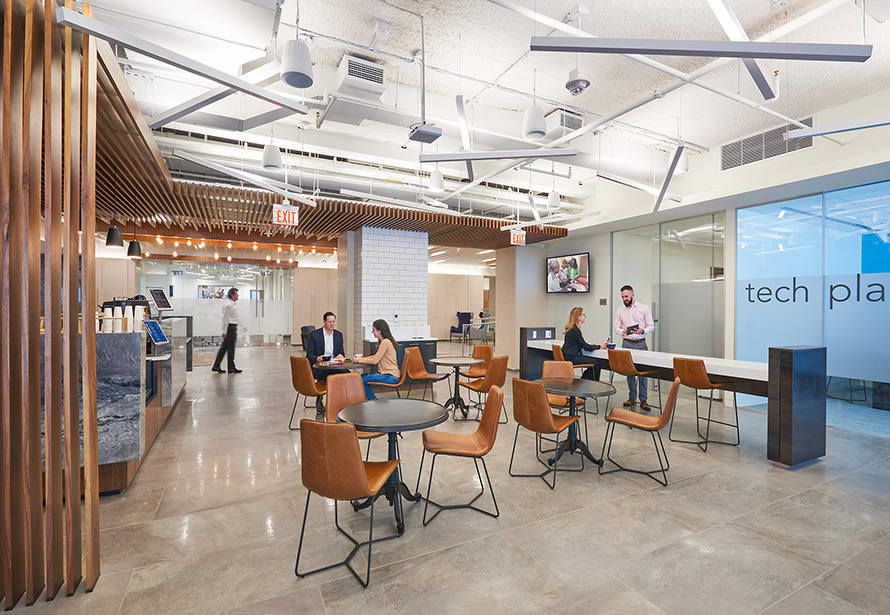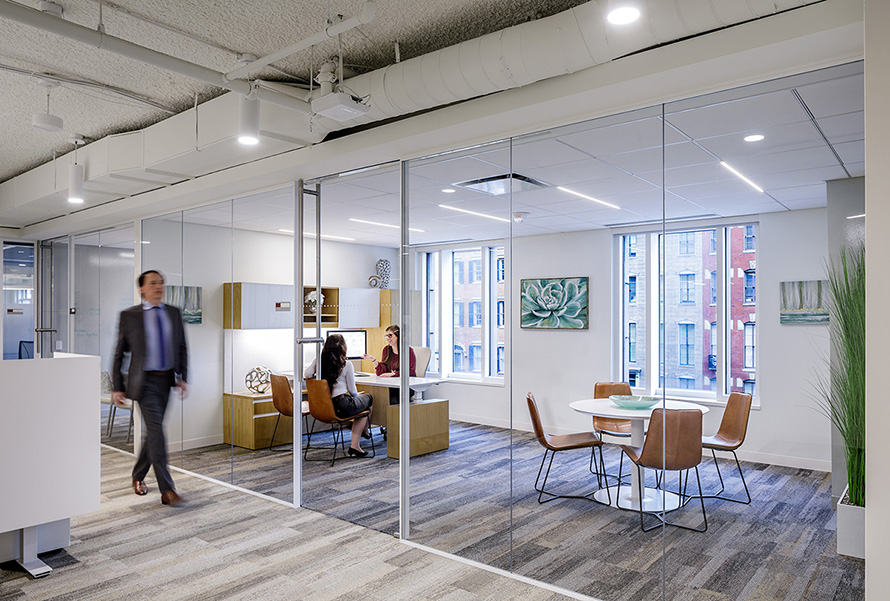 For our performance on this project, Price Modern was recognized as AARP's Supplier of the Year!