A leader in innovative health care solutions, this client is committed to the health and wellbeing of each and every one of its 240,000 members and the providers who care for them. Their newly-built office was designed by Design Collective with lots of space choices and healthy initiatives in mind for their 900+ employees.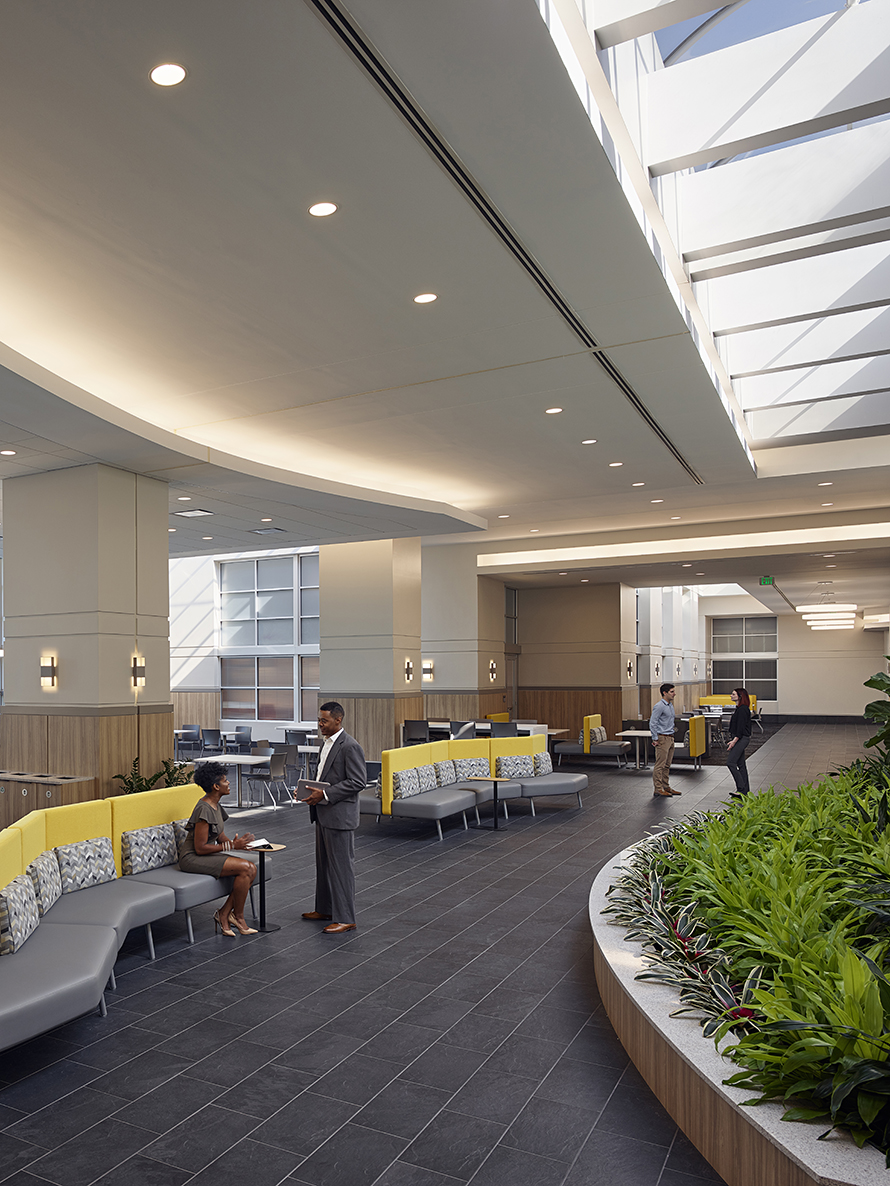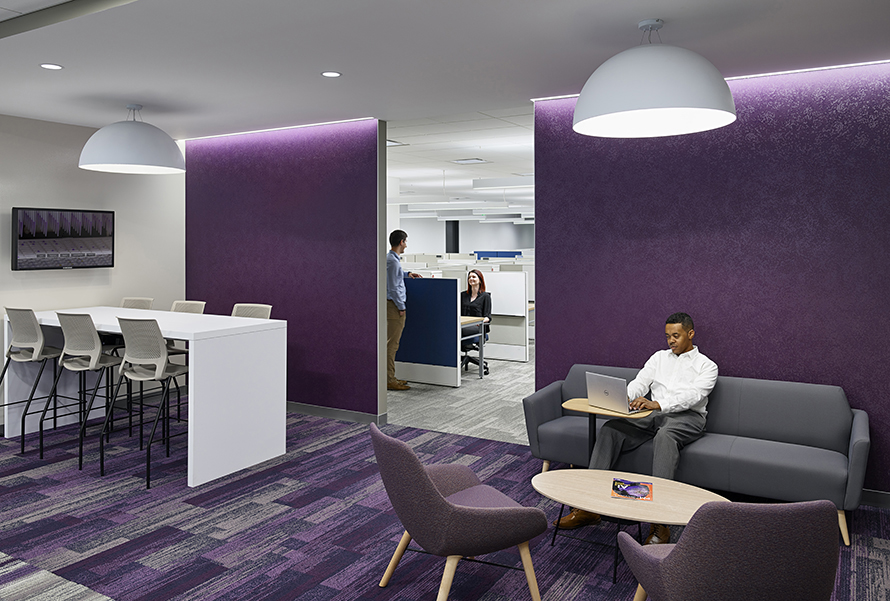 Design Firm
Design Collective

General Contractor
Whiting-Turner

Scope
984 Workstations
18 Private Offices
Task & Guest Seating
Lounge and Collaborative Furniture

Photographer
Tom Holdsworth Photography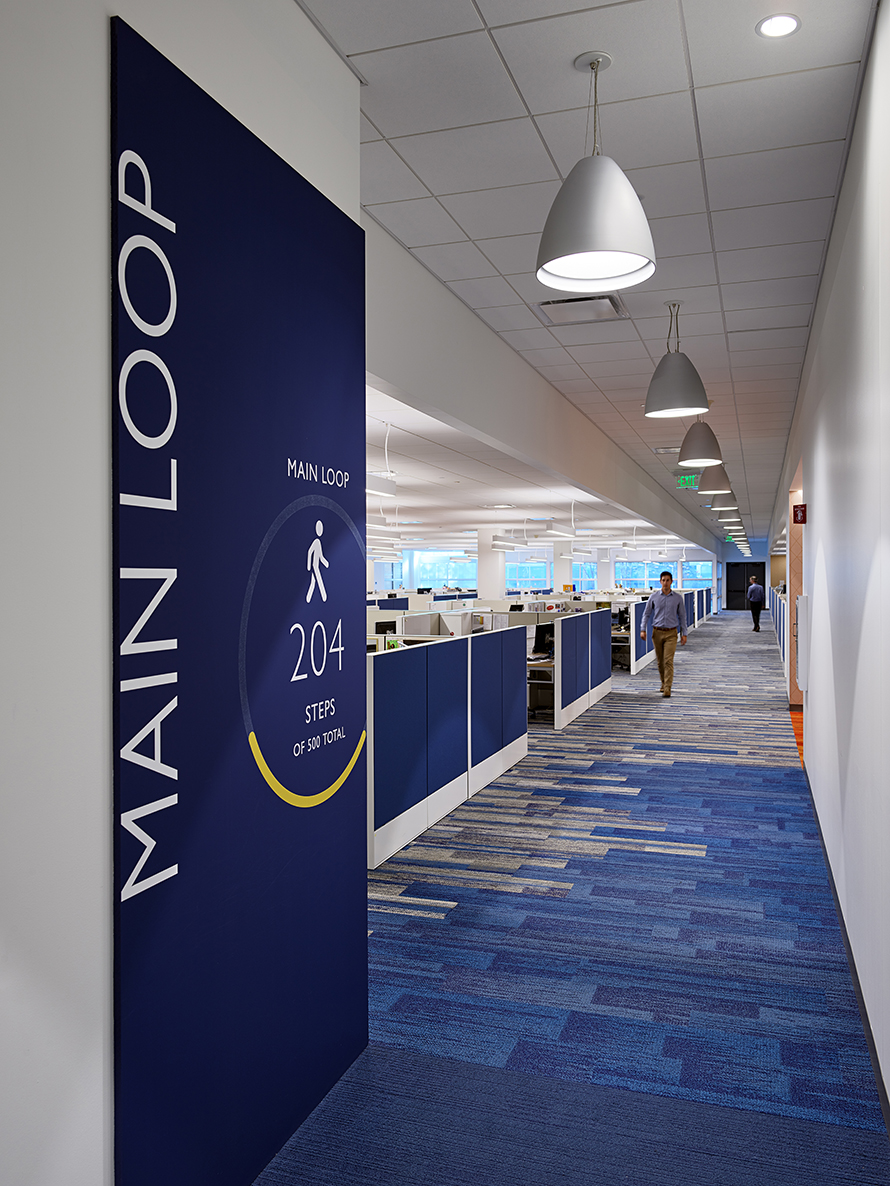 An indoor walking path almost a mile long divides up the space into neighborhoods, with markers along the way to encourage employees to get their steps in during the workday. "The walking path not only gets people moving but helps organize neighborhoods while providing wayfinding in a playful and energetic way," explains Meghan Hoffmann, Senior Interior Designer at Design Collective.
Pops of color through wall graphics, fabric, carpet, and paint not only define the different neighborhoods and help with wayfinding but also emphasize the client's new color palette from their recent rebrand and create an energetic, lively environment without breaking the budget.