Since its inception in 1937, HITT Contracting has grown to become an award-winning general contractor with 10 locations nationwide. To showcase and continue to advance their industry leadership, HITT decided to create a space that embraces sustainability and supports cross-functional collaboration to drive innovation. One part co-working office, one part hands-on research facility, Co|Lab was designed by William McDonough & Partners to be a flexible and adaptive building with designated space to create mock-ups, test products and approaches, demonstrate technology, and educate clients, team members, and tradespeople through hands-on experiences and thought leadership.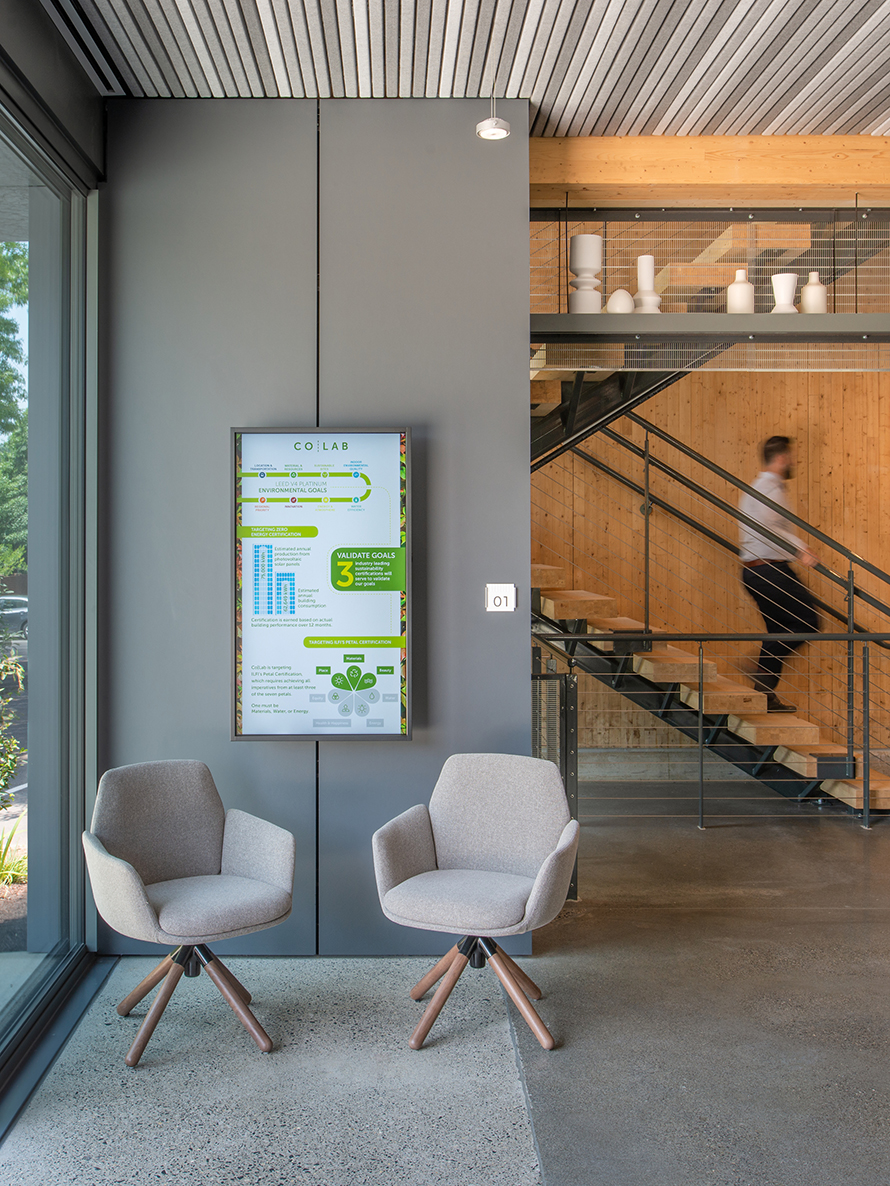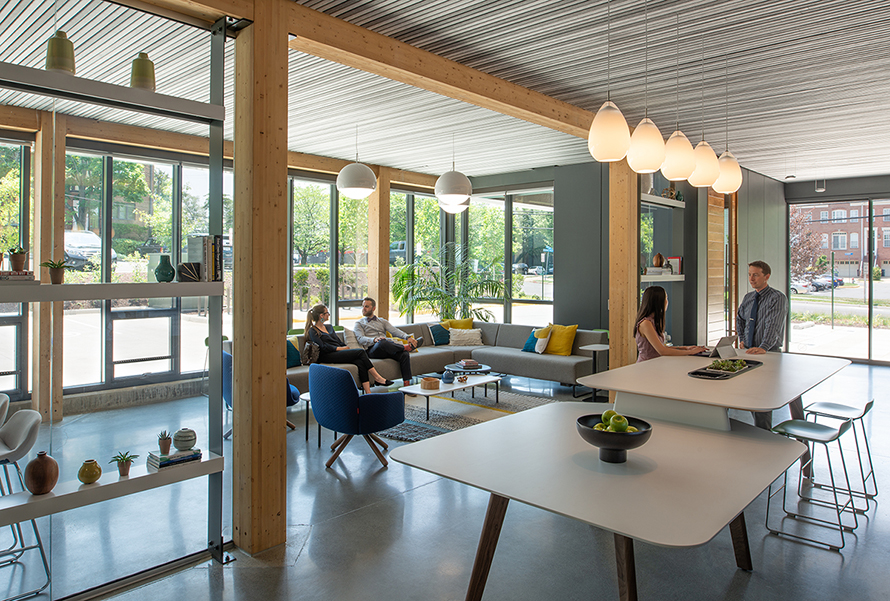 Design Firm
William McDonough + Partners

General Contractor
HITT Contracting

Square Feet
125,000

Photographer
John Cole Photography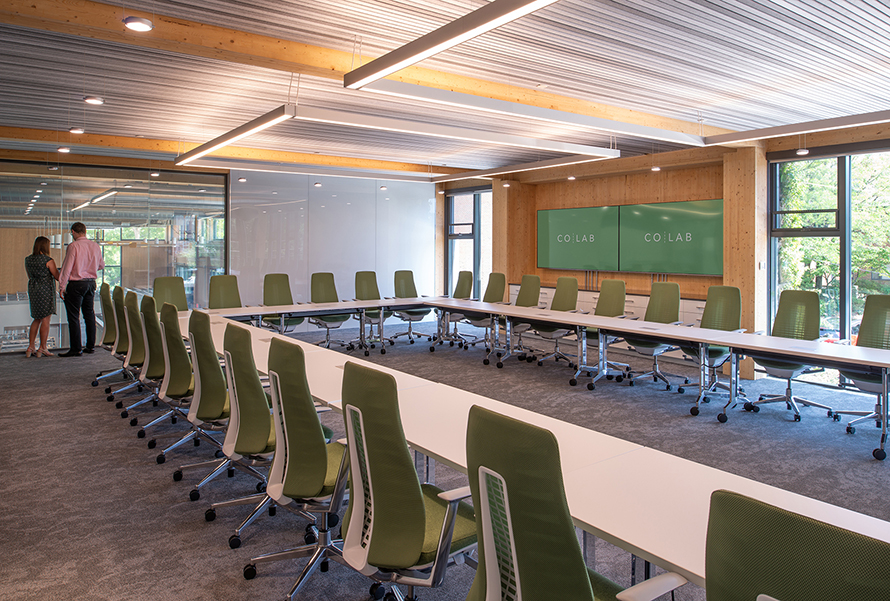 The co-working space brings employees and industry professionals together for brainstorming, education, training, and meeting sessions. It was strategically designed to be open and shared to promote the communication, collaboration, and cross-pollination of ideas essential to innovation.
To ensure Co|Lab's environment is free from "red-list" chemicals known to be harmful to people and the environment, Price Modern worked with Haworth to successfully remove an unnecessary powder coat finish additive from the manufacturing process, supporting HITT's materials transparency and well-being goals.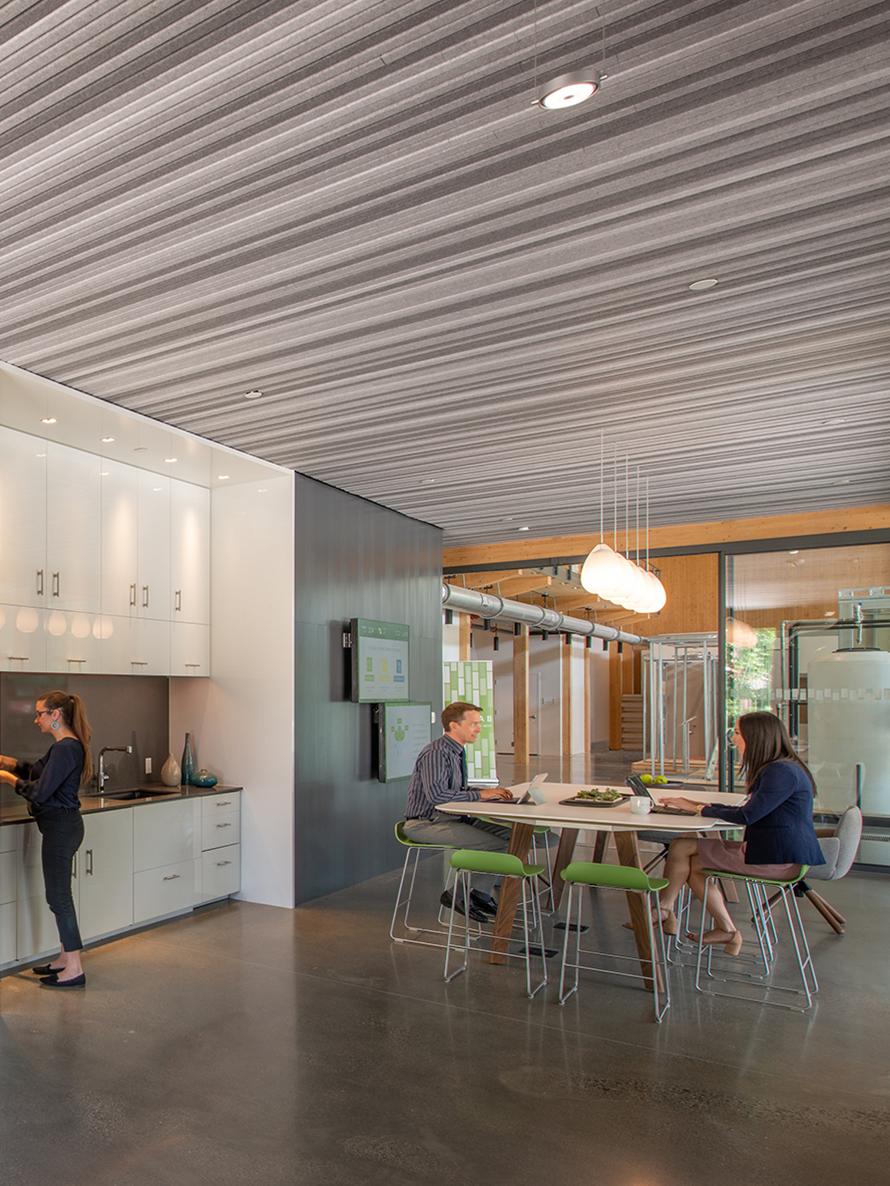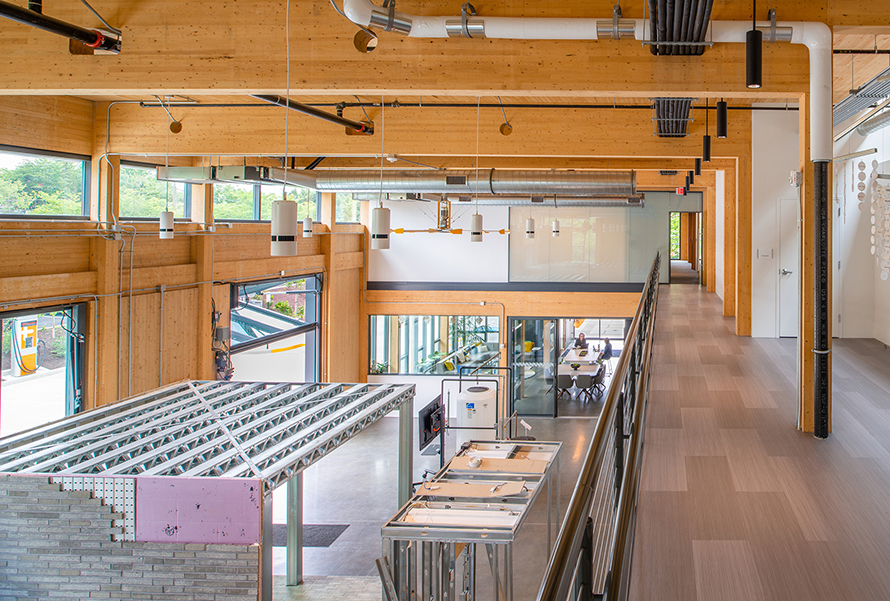 "Maker bays" offer an opportunity for HITT to partner with other industry innovators to create test mock-ups for the development of new products, approaches, and methods of construction. One maker bay is currently dedicated to testing a more sustainable solution to traditional masonry: calcium carbonate bricks "grown" in 72 hours from microorganisms and a nutrient solution, without high heat and energy.