Owned by American media company Hubbard Broadcasting, WTOP has been Washington, D.C.'s top radio news source for decades. After thirty years in their old building, they decided to relocate to a space big enough that all employees could engage and collaborate with each other on one floor. The resulting office, inspired by the city, weather, and traffic on which WTOP reports, not only gives them room to grow but also includes playful company culture touches that lend levity to what can often be quite a serious job.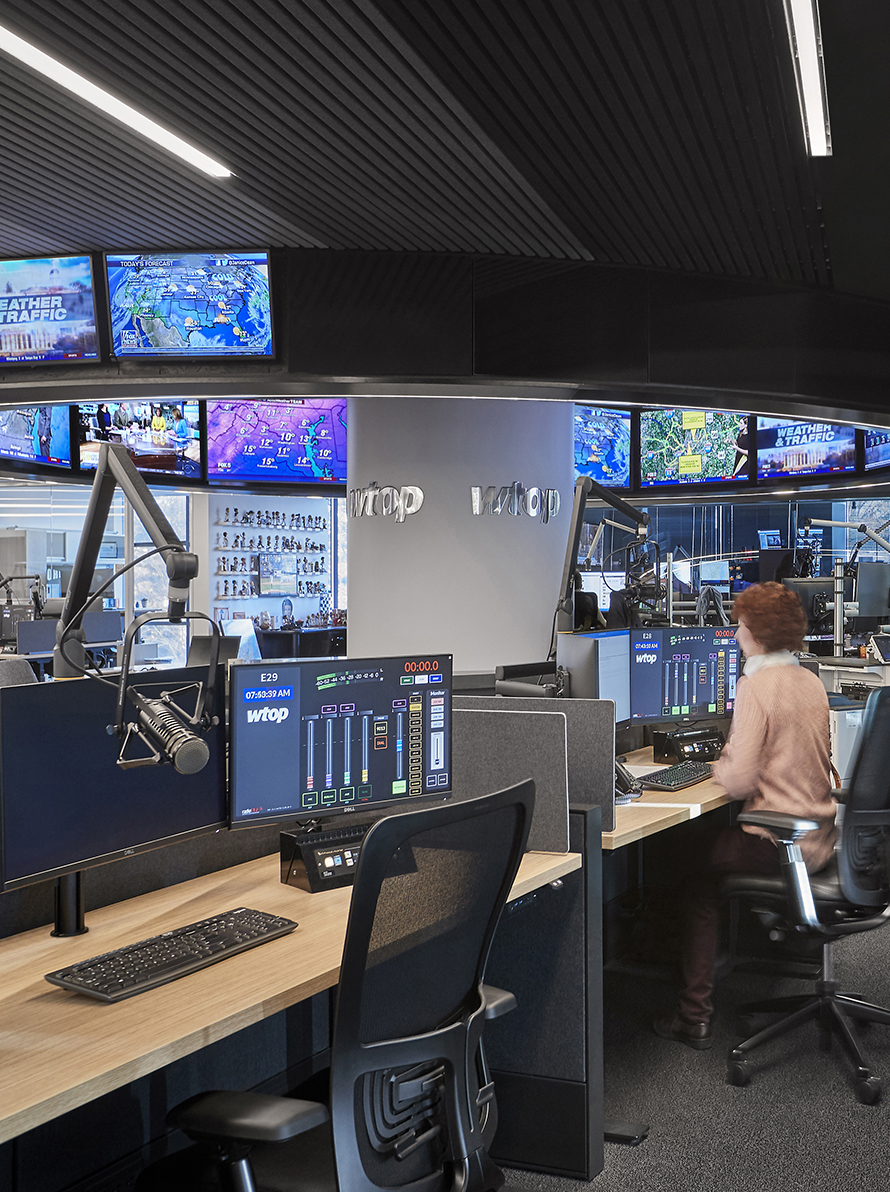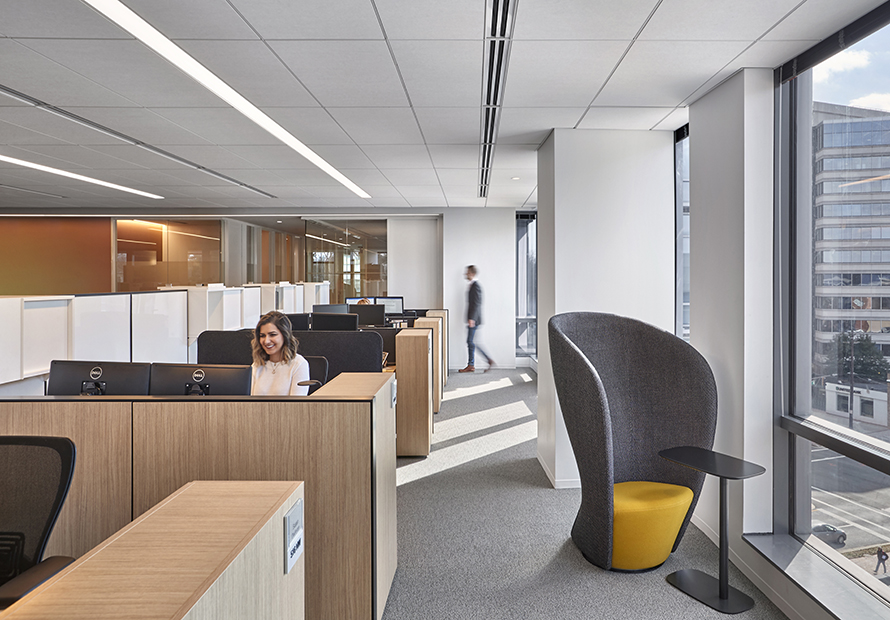 Design Firm
Gensler

Real Estate Firm
Cushman & Wakefield

General Contractor
Rand Construction

Scope
75 Workstations
30 Private Offices
Task & Guest Seating
Lounge and Collaborative Furniture

Photographer
Garrett Rowland Photography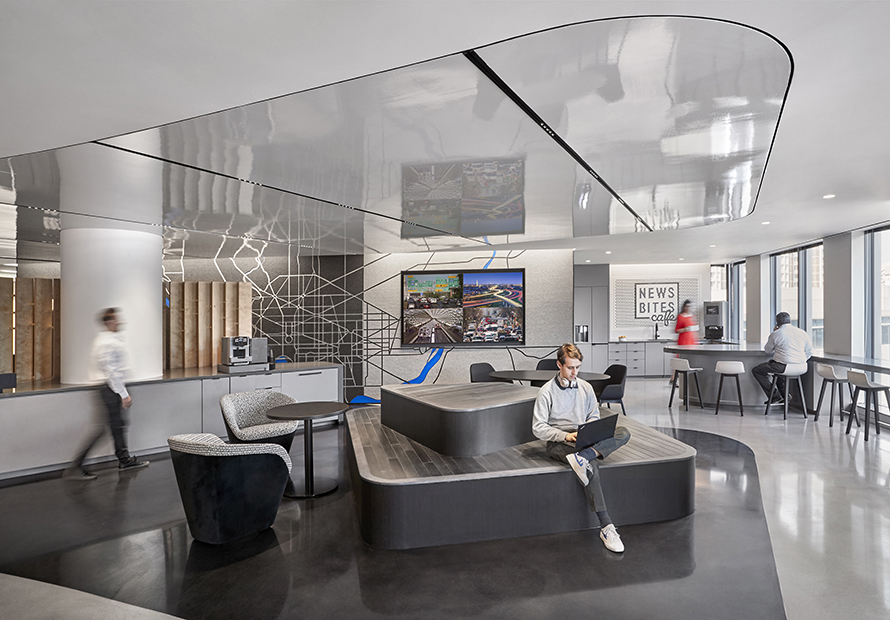 The centralized living room, made up of the News Bites Cafe and reception area, brings their groups together and provides flexibility for large gatherings. "I feel like there's almost nothing we can't do here," says Joel Oxey, WTOP's senior vice president and general manager. "It's a very flexible space in lots of different ways. And we're taking advantage of that."
"An innovative design redefines how a media company connects its people, technology, and ideas," explains John McKinney, Principal and Design Director at Gensler. That's why they included subtle design elements that give a nod to the city, such as a shiny ceiling inspired by the reflecting pool at the Lincoln Memorial and an acoustical DMV map engraved like the museums on The National Mall.