As the nation's center for all issues related to the prevention of and recovery from child victimization, NCMEC leads the fight against abduction, abuse, and exploitation of children. Working here is clearly much heavier than your standard office job, so when the non-profit decided to move their offices to a new space at John Carlyle Square in Alexandria, the design team at Gensler took special care to make all elements of the new space focus on employee well-being.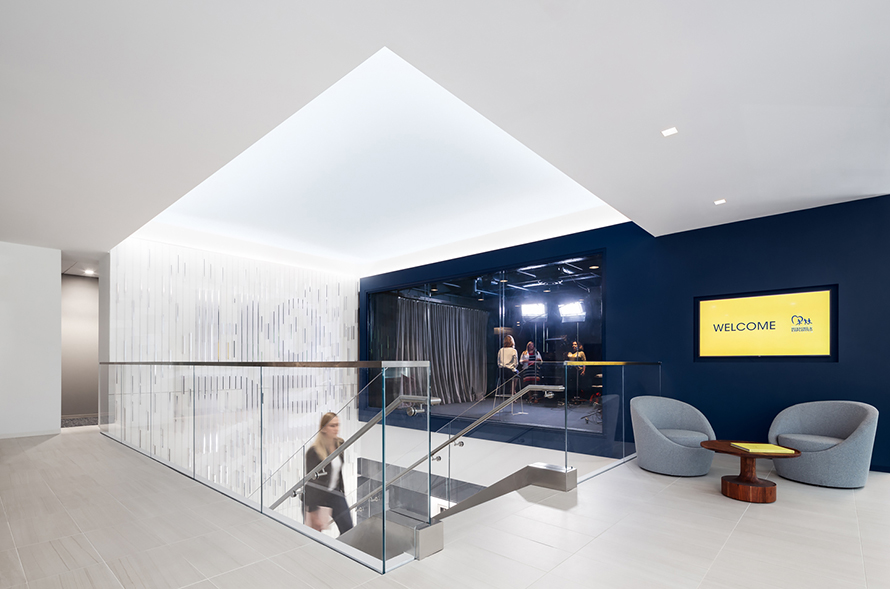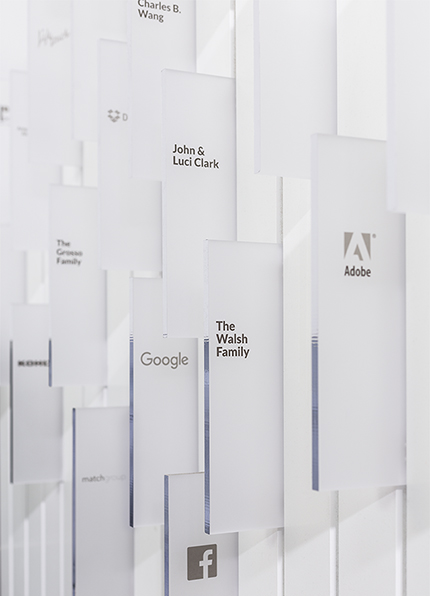 Design Firm
Gensler

General Contractor
Bognet

Scope
290 Workstations
25 Private Offices
Task Seating
Ancillary Furniture

Products
Haworth Compose Workstations
Haworth Masters Series Casegoods

Photographer
Gensler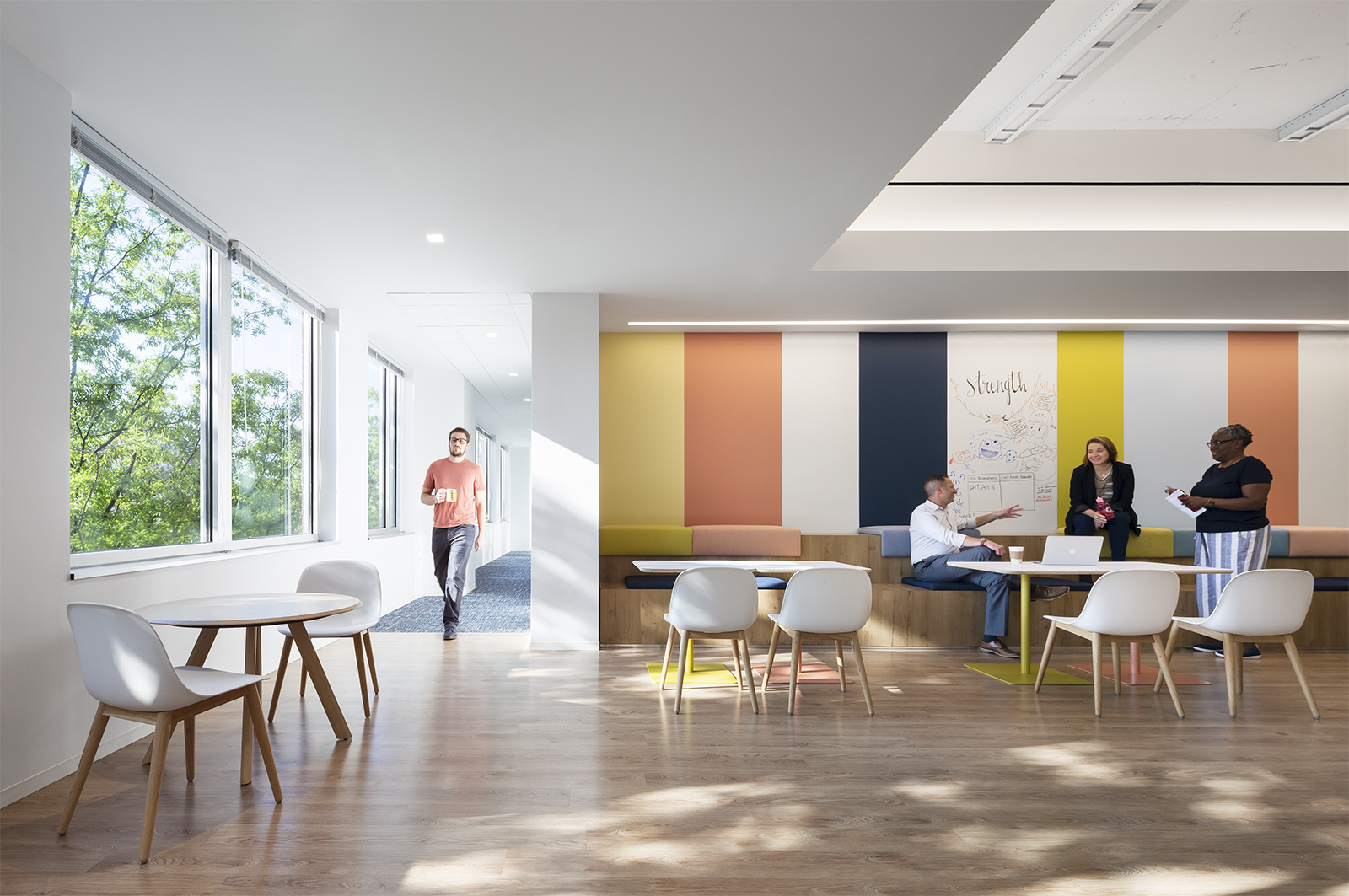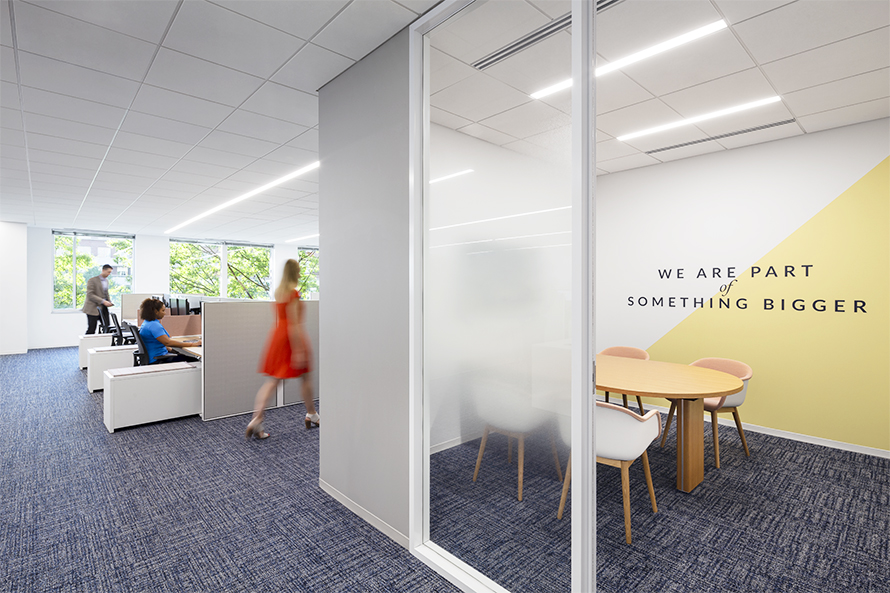 The staff had been working for years in closed-off, disjointed private offices that did not naturally support spontaneous interaction. By moving people out of private offices and into an open office environment of low-paneled workstations, we allowed them to reconnect with their teammates and feel less isolated. "I think the connection to their teams made things a little bit easier for them to do their job," explains Leigh Ann Burdette, project designer at Gensler. "The theme throughout was 'Space in balance promotes people in balance.'" A bright and cheery cafe and team rooms sprinkled throughout the floor plan provide employees opportunities to escape, relax, and get reinspired when they need a break from their tasks. Playful pops of color on the walls are mimicked in the banquette and table finishes throughout the space.
The custom-built Hope Wall greets you in the lobby and runs up the interconnecting stair to the second-floor space. The acrylic fins are magnetized so they snap onto the wall as a beautiful display to honor and remember victims' families and donors. "I think right when you come in the door and you see the Hope Wall, it drives home what they do right away," says Burdette. "And then the little message 'Hope is why we're here' – that's at the heart of everything."